Build Your Financial Savviness
A Tax-Free Savings Account (TFSA) lets you enjoy your investments, up until a certain contribution limit, without having to pay tax on any profits you make.
Learn more about TFSAs
Open a TFSA Account Online
Registered Retirement Savings Plans allow you to contribute to a long-term savings account and defer taxes until retirement, when tax rates are usually lower.
RRSPs let you deduct your contribution from your taxable income, saving you on your tax bill today.
With RRSP investments, it's best to go for long-term investments, like a market index because you'll be penalized for taking money out of our RRSP before retirement.
Building an Investment Portfolio
There are several ways to start building your investment portfolio in Canada. If you're new to investments, it's best to go for low-risk investments like ETFs.
ETFs are considered to be low-risk investments because they are often inexpensive and help you build a more diversified portfolio.
Other ways to invest include buying real estate, crypto currencies, stocks etc.
15% is the most reasonable percentage to put aside as saving on income earned because we still want to enjoy our money while we can, but at the same time plan for the future.
Open an EQ Bank Savings Plus Account
Life insurance provides financial security to your family in the event of an unexpected death. You're never too young to get Life Insurance. Since we can pass away at any time, deferring life insurance puts our family at risk of never being able to benefit from it.
Buy Life Insurance Online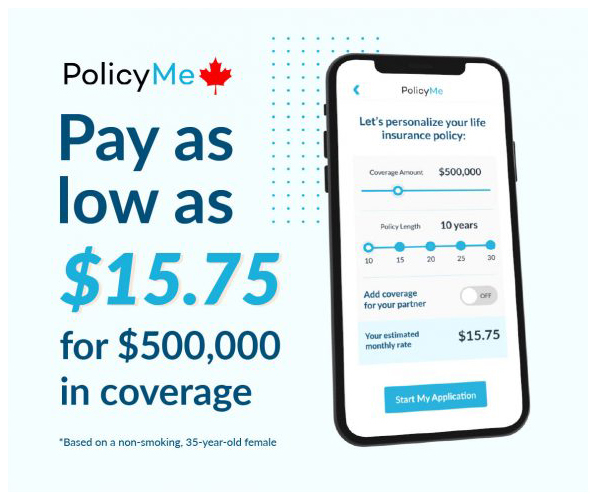 Credit cards are useful to build credit and help you buy things. As long as you know how you will pay for it in the end and make the appropriate planning for it, it is smart to use credit cards.
If you're unable to pay down your credit card it means you are paying ~20% yearly interest expense, which you may be able to consolidate onto your mortgage for a far lower annual interest expense, sometimes saving thousands of dollars!
Canadian Government Grants and Benefits
Every level of government in Canada offers a wide variety of grant programs for businesses, non-profits and individuals. We recommend regularly visiting their websites and browsing to see if any of their grants apply to your situation.