Invest & Meet
Future Financial Goals
Growing your money doesn't have to be difficult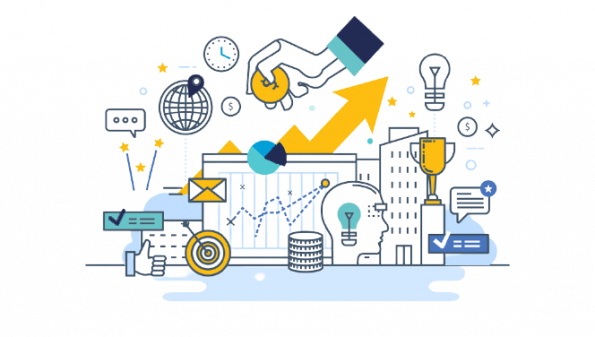 Investment Tools and Offers
First $10,000 Managed for Free
0.25% fee with a balance of $1,000-$99,999
0.20% with a balance of $100,000+
Should you invest in Canada?
Canada is a great country to invest in. Canada's foreign direct investment increased by US$15.5 billion in Mar 2021. Canada is continuing to see economic growth despite the setbacks of COVID19.
Understanding your goals is vital. Do you have long term or short term goals? Your goals will help you determine what investments you should put your money into.
It is very important to know your risk tolerance before investing. Never be swayed into investing by projected profits alone. Risk tolerance is simply how comfortable you are with the risk level of an investment. There are various investments available for all risk tolerance levels.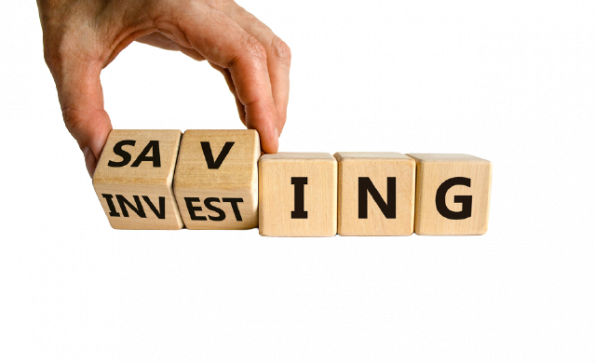 An investment is an asset purchased to make more money. There is a wide range of investments that you can buy in Canada, including stocks, bonds, mutual funds, larger purchases like a home, artwork, and newer financial instruments like crypto and non-fungible tokens.
Is Canada a Good Place to Invest?
To determine whether a country is a good place to invest in, you must consider its credit rating. A country's credit rating looks at its ability to repay its debt, overall political, economic, and financial risk. Canada is currently being rated at a AAA by agencies like S&P despite historic deficits. A AAA rating during the pandemic is the highest rating a country can receive and indicates a healthy standing. Outside of the credit rating system, Canada has one of the most robust banking systems globally and is resource-abundant, making it an excellent place to invest long-term.  
What Do I Need to Invest in Canada?
Investing in Canada has never been easier. You can do it from the safety of your own home, right from your phone. To invest in Canada, you need to:
Pay off high-interest debt: This is non-negotiable. While it is important to invest as early and as often as possible, you are losing money considering how much interest you pay on credit cards or payday loans. Complete this task first before starting.
Pick the right account for you: Determine which account type you will be using to invest. We have already touched on the various savings accounts you can use, pick one and go from there!
Pick how you will invest: Once you have decided on an account, you need to determine how you will pick your investments. You can do this through financial advisors, discount brokers or use a Robo advisor like WealthSimple. You also need to make sure that the fees align with what you are willing to pay. For example, the average management expense ratio for mutual funds in Canada is 2.23% on your gains.
What Are Some Low-Risk Investments in Canada?
Guaranteed Investment Certificate(GIC)
A GIC is a low-risk and relatively safe investment option in Canada. The delivery is in the word "guaranteed," meaning that you won't lose your money. With GIC's, you lend your money to a financial institution with the only stipulation to keep the money in the account for an extended period.
This can range from months to up to 5 years. A GIC is ideal for short-term savings, as you have a fixed rate of interest that pays you at the end of your maturity date. You can purchase a GIC at your bank, financial institution, or credit union in Canada.
Money Market Fund
Unlike a GIC, a money market fund is a highly liquid type of mutual fund that invests in securities and has a much shorter maturity time. They usually purchase Government of Canada Treasury Bills or cash funds. It should be noted that money market funds are not as popular in Canada as they are in the States. 
Exchange-traded fund (ETF)
An ETF is a collection of stocks or bonds that are purchased as one. ETFs are great for new investors because rather than picking just one stock, an ETF will track the best performing companies in an index like the S&P 500. This will give your investment much more exposure and diversification against potential loss. ETFs are low risk because while you trade them like a stock, the commission fees are low.
Annuities
If you are getting closer to retirement, annuities may be ideal for you. The goal of an annuity is to provide you with guaranteed regular income for your lifetime or a fixed period. You can pay an annuity in a lump sum or portions at a time. They are low risk because when you make a contract with an insurance company, you transfer all the risk to the insurance company.
What Is the Best Account Type for Investment?
In Canada, there are two types of investment accounts you can consider using: registered and non-registered investment accounts. A registered investment account is a government-sponsored account that provides you access to tax-deferred or sheltered gains.
Examples of registered accounts include the RRSP, TFSA, and RESP. While these can be used as great savings tools, they can easily be used and are encouraged as investment accounts.
Registered investment accounts are great for beginner investors, and it is recommended you max out your registered accounts first. Non-registered accounts are not registered with the government and thus do not receive the same tax-deferred or tax-sheltered advantages. The flip side to these kinds of accounts is that there are no contribution limits.
So, which one of these is best for investments? If you are a beginner investor, it may be better for you to focus on maxing out your registered accounts before using non-registered accounts. Using both can be a great strategy to receive the tax benefits from registered accounts while saving past your limits with a non-registered account.