When it comes to welcoming a child into your life, there are many costs that you have to take into consideration. Making money while on maternity leave to cover your expenses is possible but it will take a lot of effort.
If you are expecting your child's birth (or have already given birth) and you are on maternity leave, there are times that you may feel confounded as to how to pay bills and cover your expenses. Or you're just looking to spend time on other tasks outside babysitting.
Have you ever wondered how you can make money while on maternity leave in Canada? In this article, we will cover the different ways you can make money while still on maternity leave, as well as how long and how much maternity leave covers you for.
How can you make money while on Maternity Leave in Canada?
1. Take advantage of the Canada Child Benefit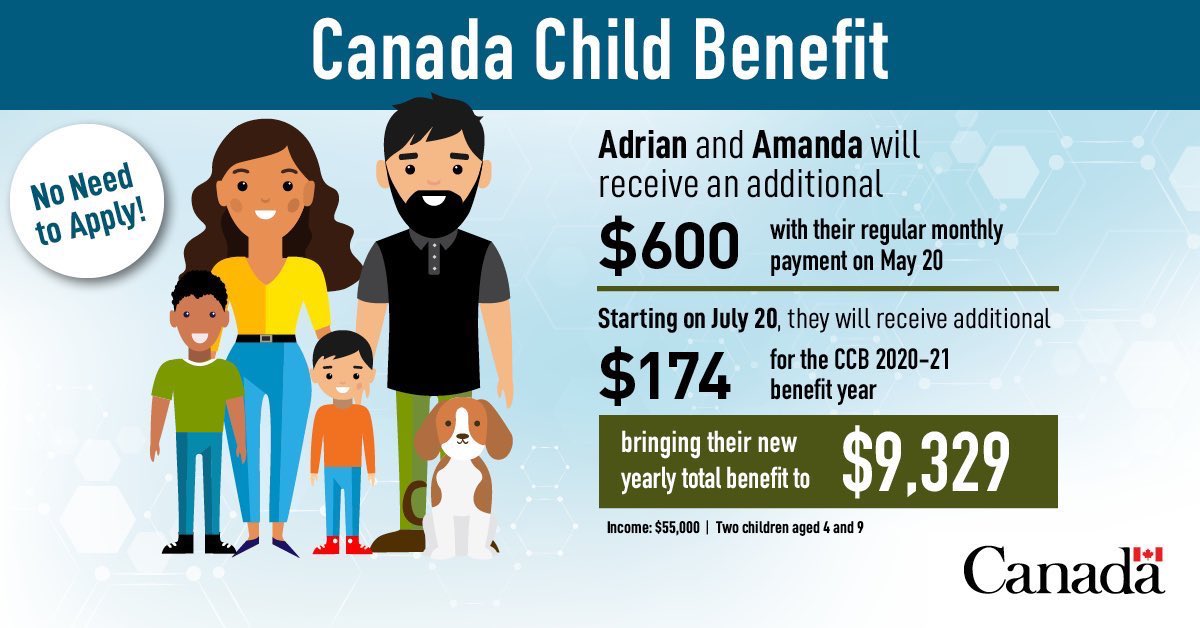 Once you complete the financial checklist laid out for new parents, you can take advantage of the Canada Child Benefit (CCB) funded by the government. These benefits will help you cover some of your expenses for raising a child every month. You can apply on the Canada Revenue Agency's (CRA) website to receive CCB.
As of 2020, with the Canada Child Benefit, you will receive $553.23 per month or $6,639 yearly for each child that is under the age of 6; or, $466.83 per month or $5,602 yearly for each child aged 6-17. These numbers are expected to go up in July 2021.
If your child qualifies for the Child Disability Benefit from the Canadian government, then you can be eligible to receive a further amount of $2730 per year.
Additionally to all these benefits, if your household has the money to contribute towards your child's RESP, do not forget to take advantage of Canada Education Savings Grant (CESG); it matches up to 20% of your contribution that can be summed up to $500 per year maximum.
2. Sell all the stuff you have hoarded all over the years
If you and your partner have clothes that you do not wear anymore or a phone that you no longer use, organize a garage sale or sell your items online.
You will be amazed by how much stuff you have hoarded away in your house. Selling all these items will not only bring in extra cash but also help clear up space in your home for your new baby.
3. Offer services online
If you have any hobbies or skills you are an expert in and can offer online, make your profile and sell those services. The plus side to this is that you can choose your own working hours and decide the price of the services you're offering. Two popular sites to try out are upwork.com or fiverr.com
One of our writers was gracious enough to share her earnings on Upwork
Even though it can take some time to gain traction, it can prove to be a great side income once it picks up. Our staff writer claims to have started off by charging $10 an hour just to build trust and reviews. It took a few years to get up to $75 per hour.
You could create an Instagram page or an Etsy store to sell your craft, or you could offer your services on online freelancing platforms. Just make sure that you have your taxes set up correctly to reduce your stress later when withdrawing your funds or filing for your yearly tax returns.
4. Join a virtual office
If your current contract at your workplace allows, join a company that hires people remotely. This will not require you to travel, and you can work at your convenience from the comfort of your own home.
5. Offer babysitting services for your friends and family
Babysitting for people you know is probably one of the best ways to make a little side income while on maternity leave. This can be a great option for some income since you will be staying at home a lot most likely anyway and your friends and family already trust you.
You already have rapport, whereas if you babysit for someone you don't know, you have to build up the trust from ground zero.
6. Take online money-making surveys
While you prepare for your little bundle of joy, an easy way to bring in extra cash is by taking online surveys. These surveys cover a range of topics and can be done on most smartphones, tablets, or computers.
Always do your research before starting a survey to ensure the company is reputable. Some popular survey sites are Swagbucks, InboxDollars, and Pinecone Research
7. Rent out a spare room
With platforms like Airbnb gaining popularity, one thing you might do while on maternity leave is rent out a spare room or basement suite to one or more renters. If you have extra space where you live then this idea of opening up your home to renters could be a great and easy way to add some extra income.
What is the duration of the Maternity Leave in Canada?
The duration of maternity leave in Canada varies from province to province. But the general maternity leave for a biological mother ranges anywhere between 15 to 18 weeks. However, a paternal leave (leave for both parents) will allow anywhere between 35 to 52 weeks.
When it comes to adoptive single mothers, there is no maternity leave granted to them. But if a couple adopts a child, they are entitled to the same duration of leaves as biological parents.
Do you get paid on Maternity Leave in Canada?
Your employment situation will determine if you are eligible for maternity leave. In general, maternity leave is granted with a promise to come back to the same job after the leave.
How much gets paid out on maternity leave depends on how much the employee makes on average per week, and usually, they will receive 55% of their regular earnings up to $543 per week. After the 15 weeks is up they are eligible to receive only up to $326 per week.
To get an in-depth knowledge of the labour laws in your province, you can check out the maternity leave page on the Canadian Government's website. This will help you get the added benefits and make your life much easier!
When going on maternity leave, you can start to worry about how you will cover your monthly bills and survive until after the baby comes and you can go back to work. Instead of stressing about these things, you can start making money by utilizing some of these ideas from the comfort of your home and making enough to keep you afloat until you can get back to your regular job.